"The Catch" – Joe Montana to Dwight Clark – January 10, 1982
"The Catch" used to have several different meanings.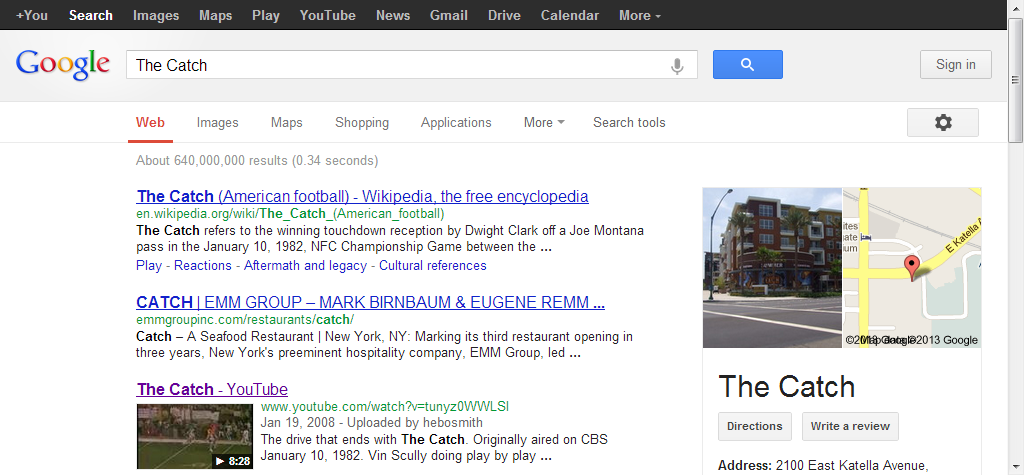 Before January 10, 1982, if you used the expression "The Catch", you could have been referring to any number of things – – a seafood restaurant; or maybe a young, rich, handsome guy; or if you were from another generation, you could have been talking about the ball that Vic Wertz hit and Willie Mays caught at the Polo Grounds in '54. However, since that day in January of 1982, "The Catch" has come to mean a legendary pass that Joe Montana threw to Dwight Clark at Candlestick Park.
"The Catch" ended one dynasty and started another.
"The Catch" was a 6-yard touchdown pass that enabled the San Francisco Forty Niners to defeat the Dallas Cowboys in the NFC Championship game. It came on a third and three play with 58 seconds left in the game. The 'Niners trailed 27-21.
Cowboys take lead with 4:54 left in the game
San Francisco led at the end of the third quarter, 21-17. Early in the fourth quarter Raphael Septien kicked a 22-yard field goal to bring the Cowboys to within a point. After a Forty Niners fumble, with just under five minutes left in the game, Danny White threw a 22-yard touchdown pass to Doug Cosbie, putting the Cowboys ahead 27-21.
The Forty Niners move the ball 89 yards in 13 plays
San Francisco started its drive at their own 11-yard line. Tom Landry's Cowboys went into the nickel defense, playing six defensive backs and only one linebacker. Bill Walsh answered with a mix of passes and runs. Twelve plays later the Forty Niners had the ball at the Dallas 6-yard line, and the stage was set for "The Catch".
Under extreme pressure, Montana lofted a high pass in the end zone corner that required Clark to leap up and pull the ball down from the clouds. Ray Wersching kicked the extra point that sealed the win for San Franciso. Two weeks later they beat the Cincinnati Bengals for their first of five Super Bowl wins.
http://www.youtube.com/watch?v=tunyz0WWLSI